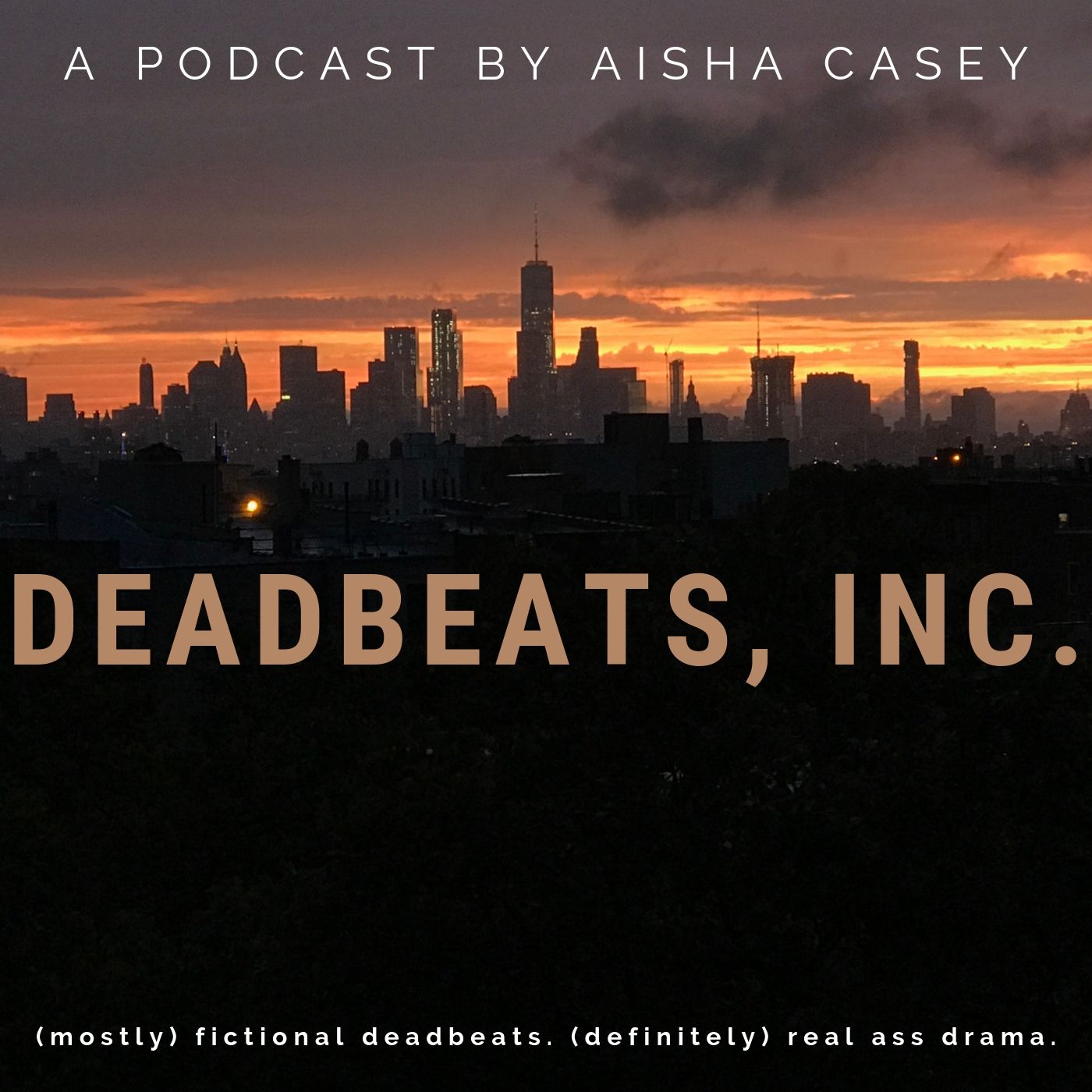 Where CAN we begin?  Now that the team has decided to slay deadbeats everywhere, with help from Mrs. Bailey's seed money, the crew must find new clients and a new place to operate. Enter Soraya and Rajir, with his co-working empire and her need to break free.  Meanwhile, Tori finds common ground with her new friends, while we find out if Leon will ever pay for his shortcomings.
 Check out Episode one to follow the full story... 
**THIS EPISODE IS RATED R, Not indented for children****
Please leave a review on iTunes/Apple Podcasts. Thanks for listening. 
Deadbeats was Written Directed and Produced by Aisha Casey
with Associate producers Andre Douglas & Shacora Mitchell
Editing, Sound Design & Mixing by Aisha Casey
Opening theme by Aisha Casey
STARRING 
CHERAY O'NEAL as Kassidy Jones
Kaitlyn Kaylee Brown as Tori Gaines
Maurice Smith as Leon Gaines
With Ria Patel as Soraya
Raj Shroff as Rajir
Coryandre Wright as Daniel
Sonja Inge as Margie
Massiel Hernandez as Tina
ADRIENE BRATHWAITE as Belinda
BROOKLYN JONES as School Safety Lacey
CEPHUS (CJ) JOHNSON as Taj
RAY YAMAMOTO as Carols
AUBREY TRUJILLO-SCARR - as Claudia & Mrs. Bailey
VIVIA ARMSTRONG - as the Officer & Gloria
CECELIA GISELLE FRIDAY as Christina
Lydia Hooker as Megan
TALAYAH JAMES as Petra
Susan Touchbourne As the Attorney
Briana Hansen - as Annoyed Millennial
Aisha Casey - as Judge
Amy Lyndon as Post Office Clerk
Find Full information on Deadbeats at www.AishaC.Com/Deadbeats