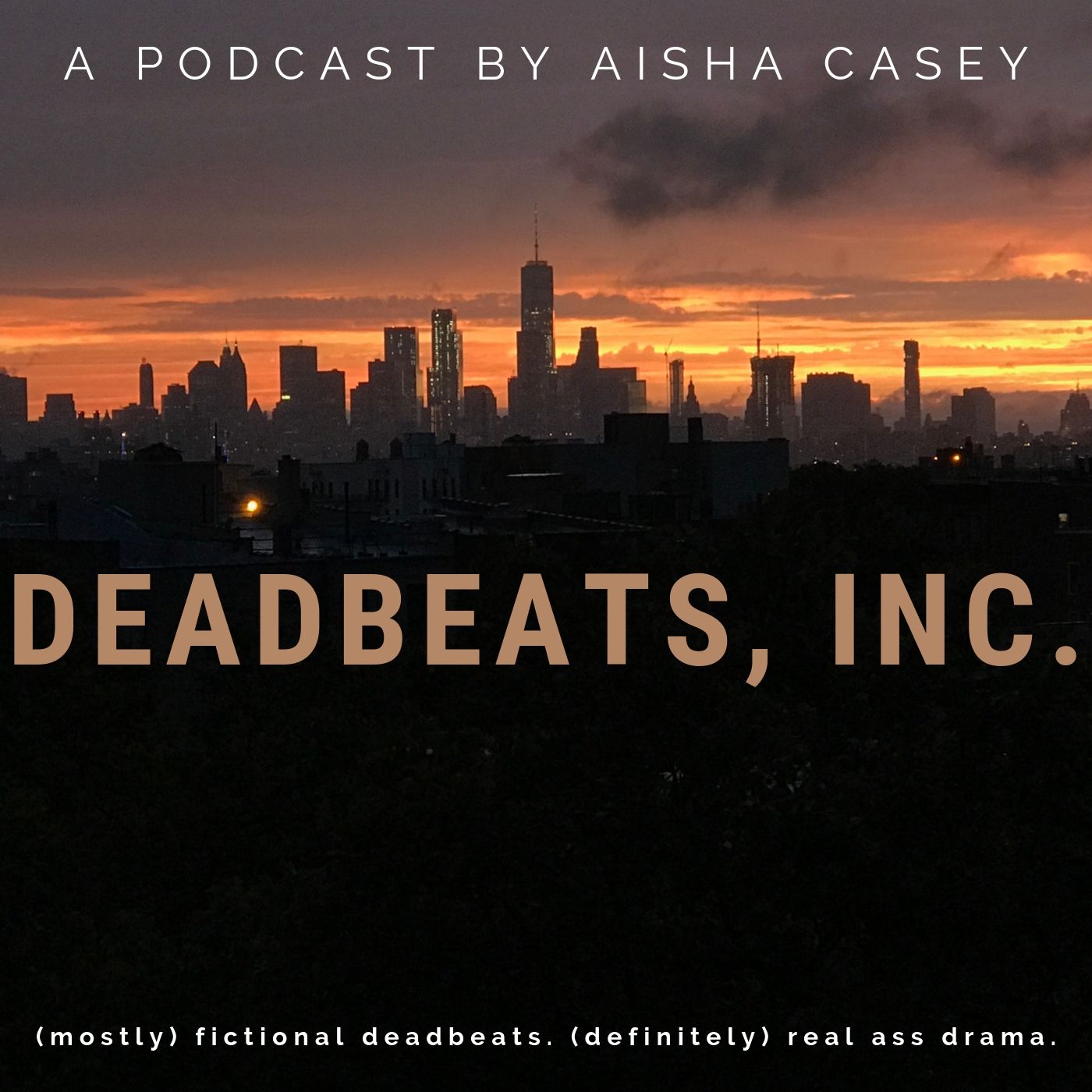 On the season finale, the team takes on an International case as Kassidy and Leon sort out a new issue (together) ...
Thank you for listening to Deadbeats. Please be sure to leave us a review on Itunes, Youtube and other platforms and tell a friend to tell a friend... 
Deadbeats was Written, Directed and Produced by Aisha Casey
With associate producers - Andre Douglas and Shacora Mitchell
STARRING
KASSIDY JONES    CHERAY O'NEAL
TORI GAINES        KAITLYN KAYLEE BROWN
LEON GAINES       MAURICE A. SMITH
CAI HOLLOWAY     VINCENT RAMIREZ
LORNA                 PRINCESS JA'NET
VALENCIANNA      CE'ONNA MEILANI JOHNSON
DANIEL                CORYANDRE WRIGHT
MARGIE PIERCE    SONJA INGE
TINA                    MASSIEL HERNANDEZ
BELINDA /KIM      ADRIENE BRATHWAITE
SCHOOL SAFETY LACEY  BROOKLYN JONES
DEAN RUIZ          PERRY D'MARCO
CARLOS              RAY YAMAMOTO
KELLY                 VICTORIA KELEMAN
ERICA/JEMMA      AJA THOMAS
WAITER              TRAVIS GROSSI
TEAMMATE          DAVID SIMMONS JR.
GEORGE             MICHAEL J. CASENTINI IV
CASEY/MS. AVERY TINA NACARELLI
LESLIE               NEKIA RENEE
KENNY               CHARLES HAWKINS JR.
PRODUCER         CECELIA GISELE FRIDAY
JEFF                   CORENZO BROWN
JANE                  IRINA PROKHORENKO
CPS - MS. JACKSON  SUSAN SPANO
INVESTIGATOR REX   TREVOR C. ROGERS